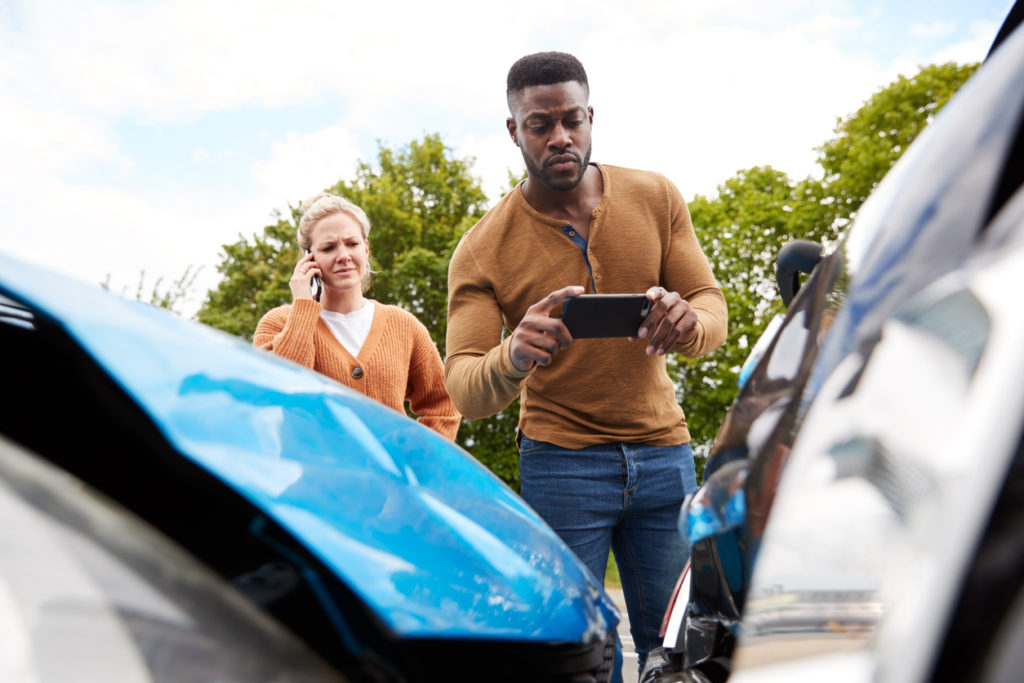 Motor Vehicle Injury Care

Car or other motor vehicle accident? Let us help you recover and get back to life!
We are a chiropractic and wellness office, conveniently located in Bala Cynwyd, right by the City Line Avenue exit off i76, and serve patients with car accident pain from all over the Philadelphia Metro area.
Whether it's headaches, neck or shoulder pain, upper or lower back pain, sciatica, or other soreness resulting from car or workplace accidents, Dr. Gilbert helps to heal many patients in his Chiropractic office on the Main Line. After a careful examination of your spine, musculoskeletal and nervous systems to discover the source of your pain and spasms, we begin a treatment plan to effectively restore proper motion and function and get you back to work after your motor vehicle accident.
Chiropractic care and the rehab that we do in our office is the most effective and long-term way to remove back pain and neck pain without drugs or surgery.

What should you do if you think you might have been injured in a car accident?
It is possible that the problem is a spinal injury, a sprain of the muscles and ligaments, or even a disc injury. Dr. Gilbert has helped thousands of patients recover from injuries resulting from motor vehicle accidents or work accidents. Patients get the care that they need to recover from car accident injuries while also providing their attorneys the documentation and notes that they need to win their case.

Have you been asked by your car accident lawyer to find someone who is well versed in the treatment of motor vehicle injuries around Philadelphia?
You've come to the right place! Dr. Gilbert is certified by for treatment of motor vehicle injuries from the prestigious Croft Institute for CRASH Biomechanics in California. If you have a personal injury attorney, Dr. Gilbert works with your attorney to provide the right documentation so you can win your case.

Dr. Gilbert is rated as a top doctor by PHL17 and Main Line Family Magazine Favorite for treatment of neck pain relief, neck stiffness, pain in the lower back, and general wellness. Find out why so many patients come to see us from as far as South Philadelphia, Phoenixville, and even Washington State, Texas, New Jersey, and Connecticut!

How we help you recover from your auto or work-related injuries:
Dr. Gilbert has specialized training in the unique treatment and rehabilitation of patients suffering from motor vehicle accidents or work injuries.
We will keep in touch with your attorney throughout the case and send all necessary documentation and reports.
Dr. Gilbert has special certification and post-graduate education from the prestigious Croft Institute for CRASH Biomechanics and has attended numerous seminars around the country dealing with management of these unique cases.
We will utilize state-of-the-art treatment (just like all of our patients) to recover from your injuries.
Your bills are generally covered by your motor vehicle insurance auto injury or workers comp claim, and our insurance team knows how to process those claims.
We use the right tools for the job:

We use advanced chiropractic tools and techniques (Dr. Gilbert is constantly attending continuing education seminars and refining his chiropractic "craft") for the treatment of musculoskeletal injuries.
We use specific tools and tables to help relieve pressure on bulging disks or painful areas.
For more complex injuries we may integrate other tools such as laser therapy.
We integrate other rehabilitative techniques or send you to appropriate rehabilitative doctors if you need a different type of therapy.
We send you to appropriate confirmatory testing if medically necessary (MRIs, etc.).
If you are not improving, we send you to the right places and doctors who can help, all while working with your attorney to manage your case properly.
Call 610-245-3065 today for a free 10-minute consultation and to see if we can help you.